Water Damage Restoration Burlington
Water damage is one of the most common damaging events a property owner can experience. This type of event happens to hundreds of thousands of homeowners every year. It can strike at any moment, during the dead of night or the middle of the day and can happen any time of the year. Since water damage is not a seasonal event, it is one of the most dangerous, common events. After experiencing water damage in Burlington, you'll want professional assistance. United Water Restoration Groups' water damage remediation team provides a quick response and help that can make the event a distant memory.
Since every water damage situation is unique, our water damage experts tailor their approach based on the situation at hand. In times of emergency, our certified and trained water damage specialists can be at your property in under an hour! If you notice water damage, contact us immediately at (647) 931-4203. We are open 24 hours a day, 7 days a week, 365 days a year.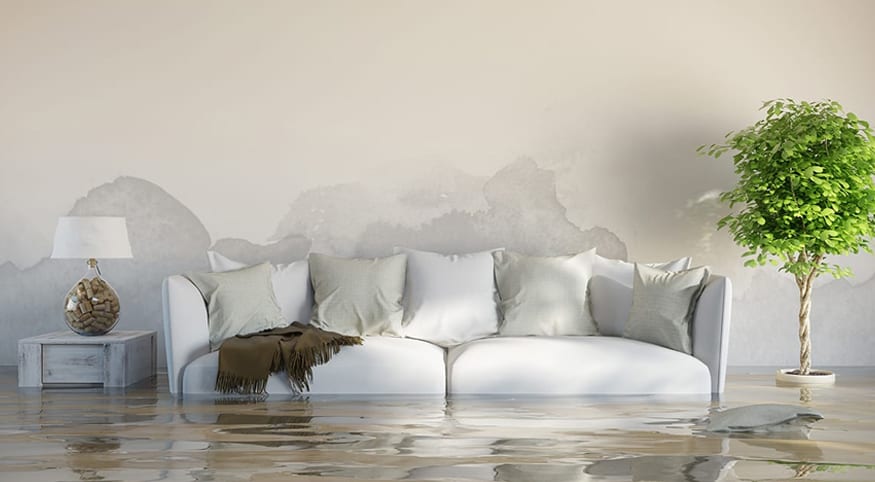 Water Restoration Services
Our water damage remediation experts provide the following water damage services in Burlington:
– 24/7 Emergency Water Damage Restoration

– Water Dryout & Extraction

– Mold Abatement

– Basement Flood Cleanup

– Sewage Backup Cleanup

– Water Damage Cleanup

– Burst Pipes

Water Dryout & Extraction

– Black Mold Removal & Remediation
A slow leak can quickly spiral into a massive problem, whether that takes seconds, minutes, or days depends on the problem. Mold is another unique issue associated with water damage in Burlington. After you experience water damage, mold colonies may begin growing in as little as 24 hours, within 72 hours they can spread to multiple rooms. Contact a professional water damage company in Burlington that can help identify this problem and stops it from spreading. 
Our technicians are highly trained and certified to handle any water damage repair projects in Burlington. We have assisted thousands of property owners in the restoration of their water-damaged property. When dealing with a water damage situation in Burlington, you know what to expect when dealing with our technicians. You can count on our team to provide water damage and flood restoration repairs. Our technicians utilize state-of-the-art equipment and industry-leading techniques. This allows us to return your property back to a state of normalcy in a responsive and effective manner.
What is Water Damage Restoration?
Water damage restoration is not only the removal of standing water, that's only part of the water damage restoration process. We extract standing water, clean affected areas, and materials, and dry out affected items and materials or replace them. Water damage can cause serious problems at your property. From further deterioration of affected items to reduced air quality, water damage should be addressed immediately to prevent lingering damages.
It's important to start the water damage restoration process in Burlington quickly. Responding within 24-48 hours allows us to begin our work and prevent further damages from accumulating at your property. Standing water opens up the possibility for additional damages. Mold spores can begin accumulating and forming mold colonies in as little as 24 hours after experiencing water damage. A mold outbreak is the last thing you want while dealing with water damage. This could cause your insurance to not cover the events and your problem will double. 
Water damage needs to always be addressed and handled by trained and certified professionals. Our trained technicians can help identify the source of the problem as well as potentially hidden issues. We have the tools and training to find hidden water damage and mold growth at your property. 
Are you experiencing water damage in Burlington? Contact United Water Restoration Groups' team of experts for help! We are Burlington's #1 water damage restoration team and can help return your property back to its pre-loss conditions!
What Causes Water Damage?
There are three events that most commonly occur and cause water damage: leaky appliances, damaged roofing, and broken/malfunctioning plumbing.
Burlington homeowners have almost certainly experienced a drain backup at some point or another. Older homes with aging plumbing infrastructure, makes it difficult to handle heavy rains, which results in drain backups and flood damage.  
We're no stranger to harsh, cold weather in Burlington. Burst pipes most commonly occur under these harsh conditions. A pipe burst can cause massive damage in a matter of seconds. 
Flood damage caused by sewage backups is another common problem many homeowners face. A sewage block can prevent water from properly draining. This can cause a backup to happen, which can cause drastic water damage in a matter of seconds. 
When it comes to water damage, there are three categories of water that help better determine the type of assistance you need. These are the categories of water damage:
Water damage in this category is usually clean and clear. This type of water damage is generally the result of a supply line problem or a broken pipe. Luckily, category one water is the cleanest source of water damage, helping minimize some damages. 
This type of water damage is potentially hazardous. Category two water is murky, unclear, and may contain microbes or chemicals. 
Category three is the worst category of water damage. Often referred to as 'black water', category three water is incredibly dark, murky, and nearly impossible to see through. This type of water damage should be avoided as failing to wear proper equipment is hazardous and should be handled by professionals. 
Water Damage Restoration Process
Are you experiencing water damage in Burlington at your home or business? Don't hesitate to call us now, we are open 24 hours a day and, in times of emergency, can be at your property in under an hour! 
From the moment you contact us, you are in the hands of professionals who you know are here to help. Here's what our water damage restoration in Burlington entails:
The first step in our water damage restoration process is to inspect your property. This involves a comprehensive assessment of damages and a thorough inspection. When our inspection is complete, our certified technicians will provide you with an estimate and a plan of action. 
Before we begin repairing, cleaning, or removing materials, we recommend documenting the damages thoroughly. This will help provide a clever image of the damages to your property. This is an important step, listing loss, gathering receipts, or other purchase information can help you get the funds from your insurance provider while also ensuring you get the money necessary to return your life back to normal. 
Our trained water damage restoration experts in Burlington will eliminate all noticeable signs of damage. This step of the water damage mitigation process allows for our trained technicians to directly start removing and restoring affected materials. The extraction and cleanup process will allow our team to remove, clean, and sanitize affected areas. Rebuilding may begin after the source of the water damage has been fixed. Each water damage restoration project is unique and may require a tailored approach.
Managing an emergency flood cleanup can prove challenging. Especially if this is the first time you've experienced water damage. We know how difficult water damage is to handle at your property, commercial or residential. These events can start and end in a matter of minutes but may uproot your life for months. The goal of our water damage restoration in Burlington is to appropriately address all damage in a timely manner. We want to help return your property back and life back to a state of normalcy, one where the event and damage are only a distant memory. 
We understand how difficult these situations are to handle, especially if this is your first time experiencing water damage. If you have water damage in Burlington, we can assist you through every step of our water damage restoration process! Call us today at (647) 931-4203 to get in direct contact with one of our trained technicians!