What To Do In Case Of Water Damage In Your Home?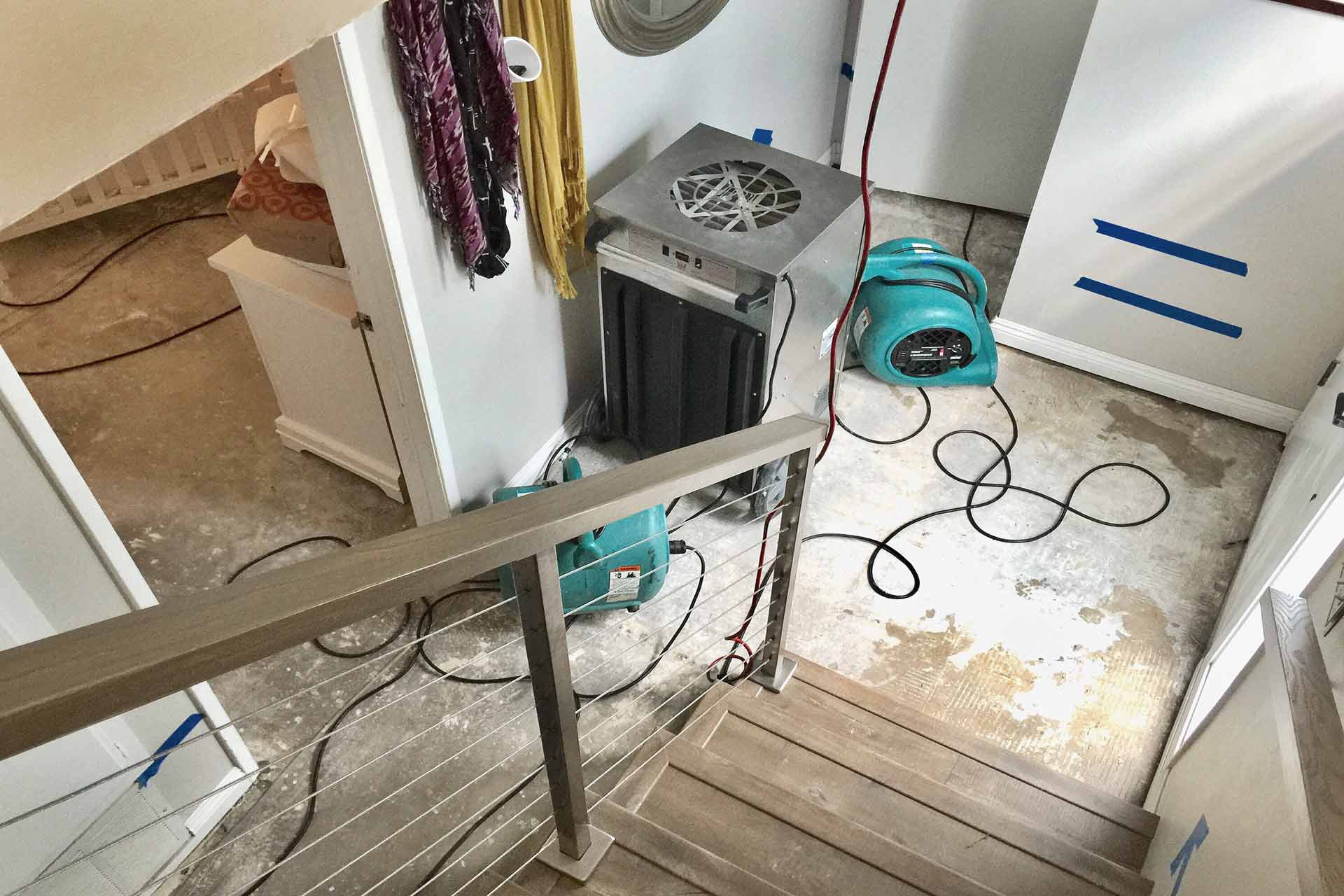 Dealing with water damage is a dreaded situation for any home owner. At best once water has entered your home, you can take steps to stop the spread but you can't control the water that has already gotten in. If you have had a pipe break or had water enter your home from the outside, you are not out of luck. Our water damage restoration experts share what steps you can take to limit the damage below. Remember, acting fast can save you from a lot of trouble and additional damage!
Protect Your family
Water damage can seriously harm your safety and health. Contaminated water promotes mold growth, and it can even cause serious health problems. You can protect yourself and your family by:
Shutting off electricity
Wearing rubber gloves and protective clothing
Relocating your family until water damage restoration is performed
Stop the Water Source
As soon as you notice water damage in your home you should try and identify where the water is coming from. It can be a burst pipe or water tank, or even a crack in your foundation. If you are unable to locate the source of the water, you may need the assistance of a professional water damage restoration expert to help you identify the cause of your problems, and to help put a stop to it.
Contact Your Insurance Company
You should inform your insurance company almost immediately, that there is water damage in your home. Speaking to an agent will help get the claim process started, as well they can direct you with the next steps needed to ensure your restoration process is covered.
Dry Your Personal Items Adequately
Your goal should be to eliminate the growth of mold and mildew. Drying out your personal belonging will be key to their future usefulness. After removing your wet furniture, rugs and other belongings, put them in a well-ventilated dry area and use fans and dehumidifiers to help dry them out. When it comes to drying out your walls and floors, this should be left to the professionals. They will utilize professional grade equipment to fully dry out your space and ensure the safety of your family.
Clean Your Entire Home
Water naturally flow downward, and water damage can spread and take a toll on your entire home. It is normally not enough to focus your cleanup efforts on just the room or area where the issue occurred. You will need to investigate further to see if the water made its way to other areas of your home. A professional water restoration specialist will use specialized equipment to see what is happening on the other side of walls, if they are still wet or even if mold is growing.
These are some of the steps you need to take in case your home is flooded. Our professional advice is to call a water damage restoration company immediately after you notice water damage in your home. This will ensure your home is dried adequately and restored safely. If your home is not taken care of properly after water has caused damage, the remaining water or moist materials can grow mold and mildew leading to potential health risks for you and your family.