How to Manage Water Damage In Your Home?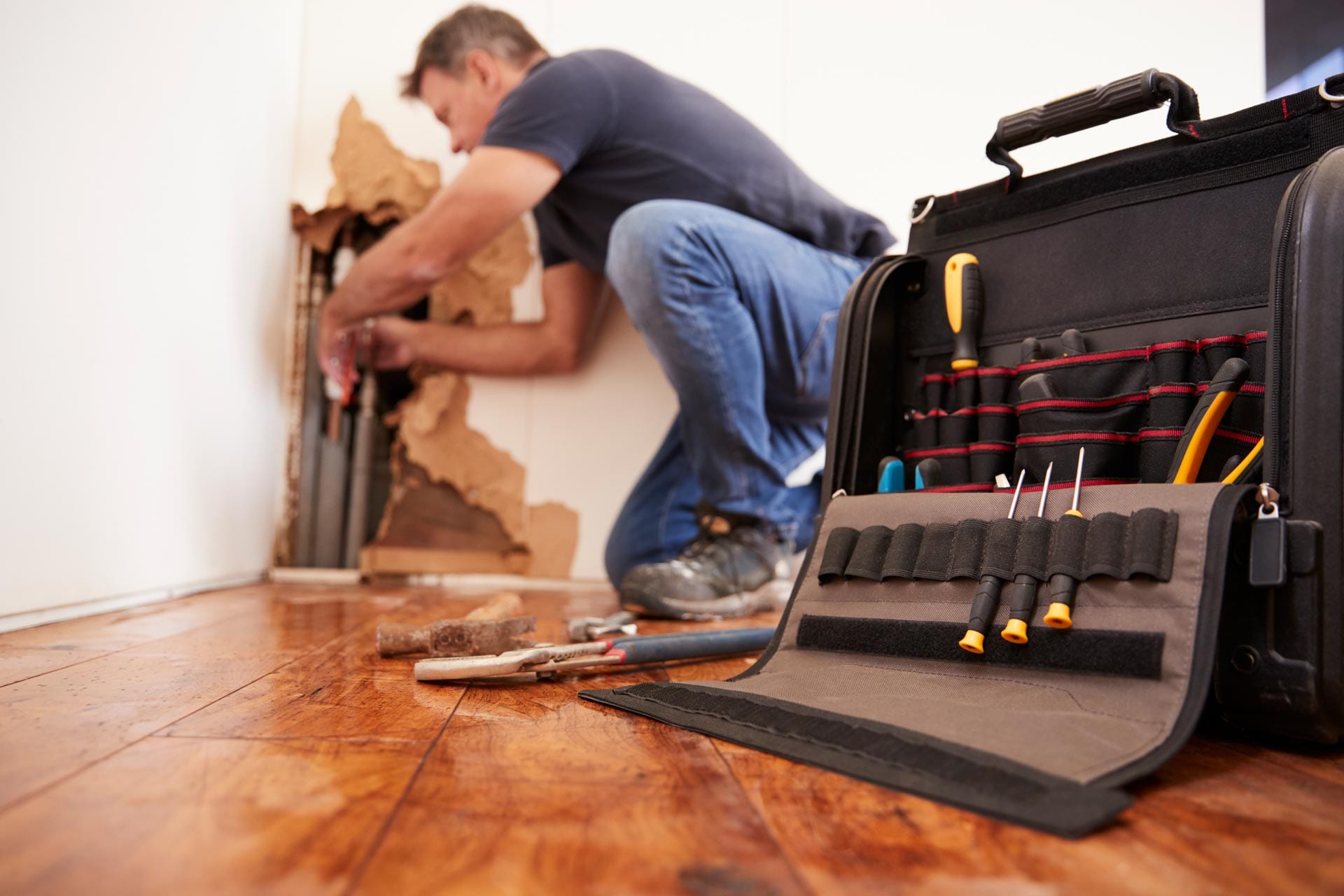 Water damage can cause a lot of issues in your home if left unattended. And if you don't start the process of water damage restoration as soon as possible, you might end up facing costly repairs. Some of the possible outcomes of this might be the appearance of mold and mildew, the spread of bacteria, and even structural damage to your home.
So, if you are looking for tips on how to manage water damage in your home, read on to find out our experts' advice. Let's see what you need to do for the best water damage restoration approach.
What Are The Leading Causes Of Water Damage?
Several factors can lead to water damage in your home. It can be caused by calamities such as storms or hurricanes. But one of the most common causes of water damage in residential areas remains the broken plumbing system and pipes. And these can cause serious problems, as they might get unnoticed for quite some time. As a result, a pipe might burst and flood your home unexpectedly.
Why Do You Need To Pay Close Attention To Leaks?
And because a burst pipe is amongst the most frequent triggers of water damage, you should never ignore such a situation. A small 1/8-inch crack in a pipe can lead to a significant amount of water released in your home. Hence, it is always best to consider calling an emergency plumber when you observe a problem with your system.
No matter if you have a leak in your heating system, or merely a large pool of water around one of your pipes, experts say you should never ignore it. A small leak can transform rapidly into a significant flood, which in turn might require you to undergo water damage restoration.

What Are The Types Of Water Damage?
Water damage in a residential area can be classified as follows:
Clean water that doesn't necessarily damage your home, because it comes from a sink or a tub
Grey water leaked from a dishwasher or sump pump, which might contaminate your home with bacteria or viruses
Blackwater from a sewer or even flood water, which can lead to severe water damage and health risks
How To Prevent Water Damage?
Of course, you can avoid such outcomes and even costly water damage restoration interventions by paying close attention to your home's plumbing system. Experts say that regular maintenance can significantly decrease the chances of experiencing unwanted events. And to do this, you should check at least once per month the following:
Water pipes and seals on your washing machine, heater, or dishwasher. If there is any leak or damage, it is best to replace that part of the system
Drain and clean water heaters to avoid sediment buildup
Do yearly maintenance on your sump pump
Pay close attention to your plumbing system during winter, so that you prevent your pipes from freezing
So, this being said, you can prevent water damage in your home if you focus on doing regular check-ups and maintenance. And it is always best to deal with a leak as soon as it happens, rather than having to do water damage restoration.