Everything You Need to Know About Water Damage Restoration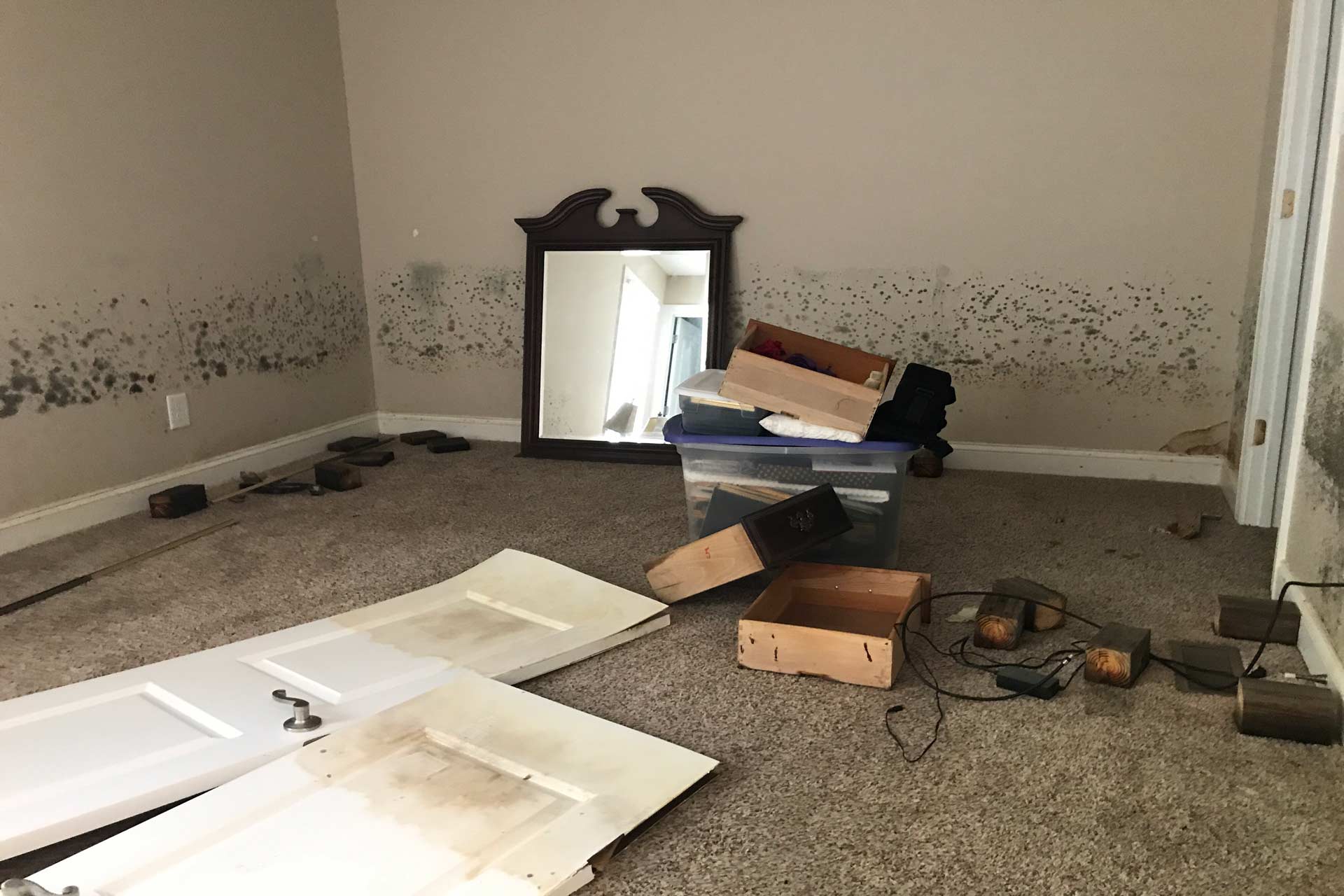 Water damage restoration refers to the process of restoring a property to its pre-loss condition following damage caused by unwanted water accumulation. The process involves water extraction, drying, cleaning & sanitizing, and performing the necessary repairs to restore a home to its previous condition before the damage. 
What Are the Causes of Water Damage?
The main causes of water damage in homes include:
Damaged pipes

Structural damage such as flooding

Sewer lines back up

Severe weather

Clogged gutters

Blocked drains

Leaking water heater

Malfunctioning sprinkler systems
Why Should Water Damage Be Addressed Immediately?
Water damage can lead to mold growth which can be dangerous to your health and that of your family. Besides, it can affect the structural integrity of your property, thereby lowering its overall value when the time comes to sell it.   
What Does Water Damage Restoration Involve?
Step 1: Water extraction
The water damage restoration process starts with the extraction of standing water, whereby experts use pumps, vacuums, and other water extractors to remove the pooled water. Of course, this is after the restoration experts have stopped the source of water if it's still occurring. 
Step 2: Dehumidification and drying
After the removal of debris and socked materials such as carpeting and drywall, the next step involves dehumidification and drying. The experts utilize industrial-grade dehumidifiers and air movers to dry out any soaked materials. Also, restoration specialists use moisture detection technology to monitor moisture levels inside wall cavities, floors, and other hidden zones. 
Step 3: Cleaning and sanitizing 
Once the specialists have ensured there's no residual moisture in your home, they will begin to clean and sanitize your household materials and surfaces using professional-grade cleaning tools and supplies. They will also use antimicrobial treatments and disinfectants to combat bacteria and stop the spread of germs and mold. 
Step 4: Complete restoration 
The final step involves restoring your home and items to their pre-loss condition. This process may vary depending on the item. In some cases, it may involve eliminating mold, drywall repair, carpet cleaning, repairing roof damage, conducting moisture tests, and so forth. 
What Are the Signs of Water Damage?
If you notice a pungent, earthy smell that resembles the odor of rotten wood, that could be a sign of water damage. 
Dark rings and spots on your ceiling and walls are indicative of water damage. They could also be a sign of a leak in your roofing system. If you see these signs, be sure to call a reliable water damage restoration company to address the problem before it escalates to costly home repairs.
You may see black mold growth on your ceiling, drywall, and interior surfaces. Also, you may visibly see soot-like black spots on surfaces. Once you notice visible growths on your walls and ceiling, take immediate action and consult with a mold removal and water restoration company. 
This is one of the early symptoms you'll experience when there's water damage in your home. Normally, respiratory irritation is a sign of mold growth which points to water damage.
What Are the Benefits of Hiring a Professional Water Damage Restoration Company?
When you hire experts to help you with water damage restoration, they'll come in with specialized equipment to get rid of standing water and start the drying process. Restoring a home following water damage requires the use of proper equipment and state-of-the-art methods. A professional mold removal and water damage restoration company has the tools and skills necessary to perform the entire restoration quickly and efficiently. 
Need Water Damage Restoration Services? Call United Water Restoration.
Do not wait until your home gets damaged or you and your family get sick to address the issue. If you're looking for a full-service mold removal and water damage restoration company to help you restore your home following water damage, look no further than  United Water Restoration.