Can Black Mould Grow on Carpet?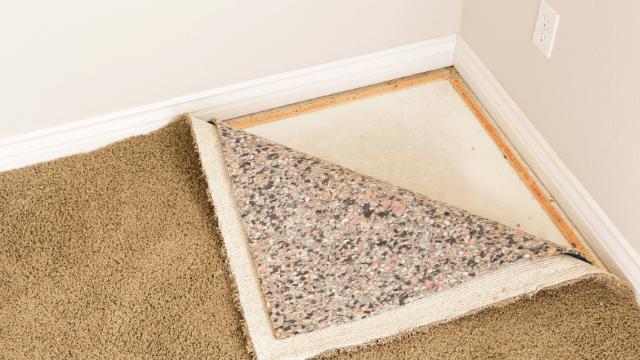 There are many types of mould that can grow in the humid, moist areas in your home and impact your family's health. One common place mould likes to grow is carpeting. That's why United Water Restoration Group of Toronto would like to cover everything you need to know about black mould on carpet in Toronto homes.
What Is Black Mould?
Black mould is a microscopic organism that grows on a variety of materials in humid areas with excess moisture. While there are many types of black mould that can appear black, there isn't one "black mould" that's life-threatening. However, having black or other types of mould in your home could cause the following health issues:
Why Does Black Mould Grow on Carpeting?
Carpet can often be the perfect place for black mould to grow on carpet in Toronto homes in the following scenarios:
Untreated, ongoing water damage, like a

hidden leak

Recent incident that caused water damage, like a major leak or flood

Untreated past water damage

Carpet in rooms that are naturally more humid or moist, like bathrooms and laundry rooms

Carpet in homes with poor air circulation located in humid climates, like during a Toronto summer
How to Get Rid of Black Mould on Carpet in Toronto
Here's how to tackle black mould on carpet in Toronto:
Address the source of excess moisture

, like fixing a nearby leak or

waterproofing the room

with black mould on the carpet.

Inspect the carpet's underside

to see how invasive the mould growth is and determine if replacing the carpet is a better option.

Remove severely damaged carpeting

, and dispose of it in sealed plastic.

Deep clean the carpeting

that's not too severely damaged, and make sure the entire area dries completely.

Trust mould remediation experts like United Water Restoration Group to handle the job for you.
If you think your home's carpet could be growing black mould, call United Water Restoration Group of Toronto. Our technicians can complete all of these steps and more to properly remove black mould from your home's carpeting. Contact us 24/7 at (647) 931-4203 to connect with a trained technician as soon as possible.