Attic Mold Remediation in Toronto, Ontario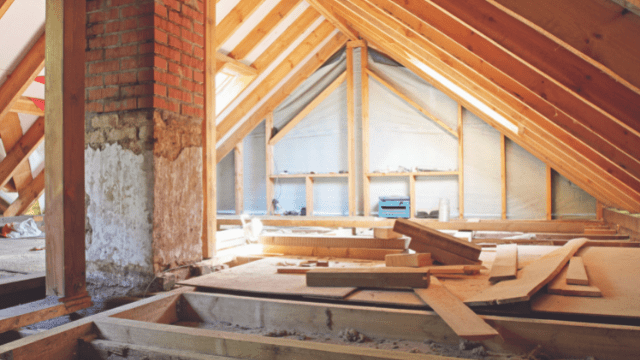 You've probably never given the possibility much thought, and that's understandable. If you're like most property owners, the attic is an out of sight and out of mind aspect of your home. Unless you're venturing upstairs to dig through storage, looking for photo albums and holiday decorations, most people don't make a regular visit to that part of a house. 
What most people also don't think about though is the fact that the only thing separating your roof and the main floors of your home is your attic, in a sense making it the last line of defense against serious woes if caught quickly enough. 
But if moisture makes its way into your attic, you could find yourself at the center of a mold infestation. It may be tempting to tackle a clean-up like this on your own, but United Water Restoration Group of Toronto, Ontario, Canada would heavily advise against this and instead encourage you to seek professional attic mold remediation.
Business Best Left To The Professionals
A mold infestation is a situation that's often more than what you can see at the surface level. In a confined space, like your attic, going in without being prepared and professionally trained may have you looking at a situation that can prove more costly in the long run as well as putting your personal health at risk depending on the severity of the mold infestation. 
While the current average of attic mold remediation across the industry is a little over $2,000 in most instances may seem pricey, with the right insurance coverage most of the cost shouldn't come out of your pocket at all. 
Make The Call Today
When you're in need of attic mold remediation, look no further than our team at United Water Restoration Group of Toronto, Ontario Canada. Our lines are open 24 hours a day year-round, and we're always ready to answer the call for help. 
Our ability to work with all insurance providers combined with our team of mold experts makes us a clear choice in the fight against mold wherever it may hide. To contact us today, call (647) 931-4203.